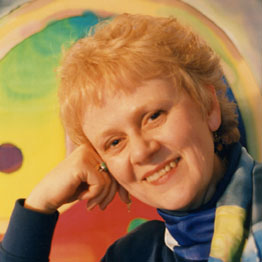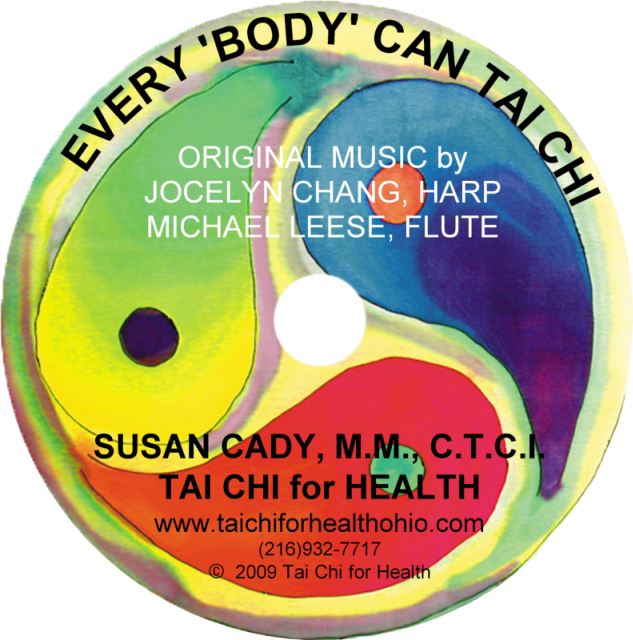 Susan Cady, Master of Music., Certified Tai Chi Instructor
TAI CHI for HEALTH MISSION STATEMENT:
To share healing practices which unify our natural flow of energy in mind, body, and spirit - To encourage openness, self-health awareness and peaceful, healing joy for all ages and stages of recovery.
Tai Chi practice enhances well-being and balance, mental and physical relaxation, while boosting energy and inner peace.
Susan often sings tai chi directions, just for fun.
She teaches Tai Chi for Health for patients in the Cleveland Clinic's Chronic Pain Rehab Department and for medical staff Clinical Conferences in hospitals throughout Ohio.  Susan's public classes (see schedule- Area Tai Chi Classes) through the Healthwise Connection are sponsored by three east side Cleveland Clinic Hospitals.  Other sponsors include the American Cancer Society, Senior Outreach Services, The Gathering Place, McGregorPACE, Emerald Health Solon Pointe, Cleveland's JFK Recreation Center, Beachwood Recreation Dept., Jewish Community Center "the J," and Jewish Family Services.
 Tai chi for chronic pain and stress reduction, has been widely shared with city-wide senior programs, the Wade Park VA's Domiciliary, the State of Ohio Training Association, and the Marysville Women's Prison and the Women's Northeast Ohio Reintegration Center.  
"The Skill to Chill" Tai Chi for Health, available for worksite and church wellness programs, as well as intercultural programs for elementary through high school students, has included outdoor sessions the Berea Children's Home.
Student fees range from FREE classes (3) to $4, $5, and $8.
WHAT A SURPRISE !! A Cd That Doesn't Sound All The Same!!
Jazz,

Broadway,

Folk

,

Swing,

Ballad,

Rap,

Rock,

Latin

, 

Improv,

 

Whatever
"Here are songs and lyrics to enchant the soul,
and her voice is one of the Wonders of the World."

-
Jean Houston, PhD, A Mythic Life, Search for the Beloved
Duet with Gerry Dignan improvised live at the Jump Time Cabaret, East Coast Mystery School

 "These songs are food for the spirit. Open your heart to them and be transformed."
- James Twyman, Peace Troubador
Painting by Patti Kaufman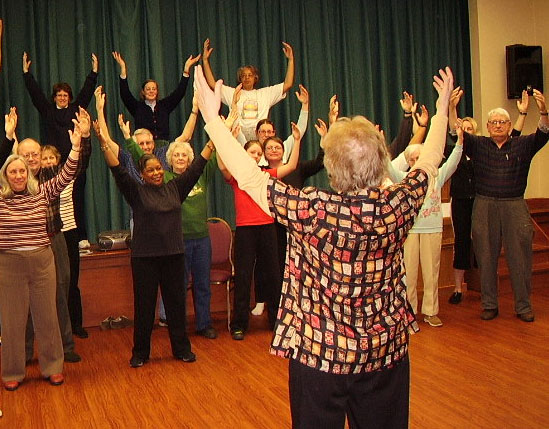 At Cleveland's historic Old Stone Church, members celebrate Lent with Soup & Salad and Tai Chi for Health.